At Westside House Cleaning, we are proud to provide world-class residential cleaning services to all residents in La Habra, California. Our services include deep cleans, move in or move out cleanings, regular cleanings, and recurring or scheduled cleanings. Our experienced team is dedicated to delivering timely, professional, and efficient cleanings that will make you wonder how you ever managed without us.
Obtain free pricing and quotes for the top-rated house cleaning service in La Habra
Westside House Cleaning is the premier choice for cleaning in La Habra. Allow us to take care of all your cleaning needs so you can focus on enjoying the special atmosphere of La Habra. Explore the parks, visit Downtown La Habra, go to museums, and more, without worrying about the burden of cleaning and household chores.
For speedy and high-quality cleaning at a great price, look no further than Westside House Cleaning. As the premier local cleaning company, we know what sets us apart from the competition. Every cleaner on our team has undergone a background check for your safety. Don't settle for less when it comes to cleaning your home - choose the best cleaning referral agency in La Habra. We are confident that our services cannot be matched by any other company.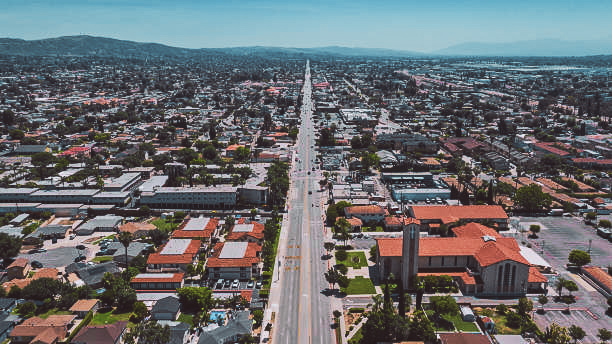 La Habra California
Orange County's top choice for home cleaning services
We offer a variety of house cleaning services to all Orange County residents, including deep cleans, and move in / move out cleaning that can be arranged at short notice. Our customer service team is available from 8am to 8pm, seven days a week, to make it convenient for you to get in touch with us. We also welcome referrals!
Quick Service and Great Prices
To make it easy to schedule a house cleaning appointment, we offer a complete online booking solution. Simply book today to enjoy a sparkling clean home. Our goal is to serve both our customers and the entire Orange County community, including La Habra.
Cleanings available on a weekly, bi-weekly, or monthly basis
When you book with Westside House Cleaning, you have the option to choose from weekly, bi-weekly, or monthly house cleaning services in Orange County. We offer a discount for recurring cleanings. Our experienced house cleaners are fully equipped and vetted to provide professional housekeeping services throughout North and South Orange County.
What sets us apart as the best choice for house cleaning in La Habra
To make it easy for you to get in touch with us, we offer convenient online office support that is available from 8am to 8pm. If you prefer to call by phone, we are here to help and will respond within 30 minutes. For added convenience, we also offer a 24/7 membership-based house cleaning service where you can schedule or reschedule bookings, update payment methods, provide feedback, and more, simply by signing in.
Exceptional Service, Everytime
Our customers consistently choose Westside House Cleaning for their home cleaning needs because they know we are the best in Orange County. We have the skilled professionals and systems in place to complete the job efficiently and within budget. We take pride in being the top choice for home cleaning in Orange County.
Allow us to handle the cleaning for you
When you book a cleaning with us, you can feel secure knowing that all your payment information is stored safely and securely. Instead of spending your time and energy on cleaning, let the professionals at Westside House Cleaning handle the cleaning and household chores for you.